B.B. Miniatures

BARBARA BREAR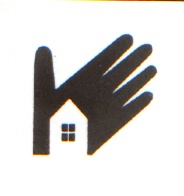 B.B. Miniatures

3 Uitgift Street

SOMERSET WEST

7130

South Africa








For the first time I have made a book intended for Miniature Book Collectors NOT IN DOLLSHOUSE SCALE.  This is a limited edition of 36 books, available in a special Collectors' Edition Presentation Box. 

The book is Victorian Children's Poetry.  Each page is illustrated with pictures and borders.  The printing is crisp and easily legible.  The cover is dark brown leather and there is an imprint on the front cover which surrounds the cover picture.  Each book is numbered, dated and signed.  The original marbled papers used for end papers were made by Jemma Marbling in the UK. and the same marbled paper design is used for the presentation clam-shell box.  Each book comes with a certificate of authenticity.

Please note colour of leather and end papers may vary. 

The book alone is $75 US.  With presentation box $100 US.

Dimensions: Metric: 38mm wide by 43mm high by 4mm thick 


               Imperial:1 and half inches wide; 1 and three quarter inches high; one eighth of an inch thick