I have been making miniatures for approximately 15 years and since I am a school Librarian it is natural that my speciality is miniature books.  I have done full size book binding for many years and still enjoy that occasionally.  I love my miniature books and find it really difficult to part with them!

I live in Somerset West, just outside of Cape Town, South Africa and we have a very active Miniature Guild with many talented members.   I have mountains on three sides of me and the sea on the fourth.  We live amongst beautiful winelands and our climate is Mediterranean and very similar to California.  Here are some photos of where I Iive.

B.B. Miniatures

BARBARA BREAR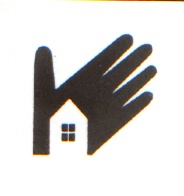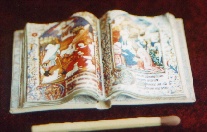 B.B. Miniatures

3 Uitgift Street

SOMERSET WEST

7130

South Africa

cell: 082 881 3965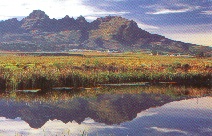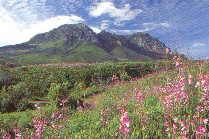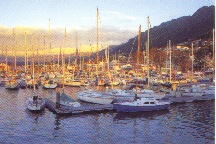 This is the Helderberg mountain and if you look carefully you can see white buildings.  That is where I live.

Close by is the charming fishing harbour of Gordon's Bay.

This is the view of the Helderberg from the other side.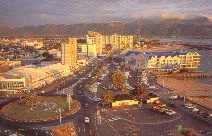 This is the Strand beach front.  We are 5 kilometers away.

Family photo on the occasion of Kirsty's graduation with Masters of Law.  Clever girl.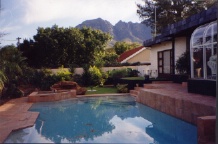 The view from our back garden showing the Helderberg mountain and the pool that needs cleaning (my job).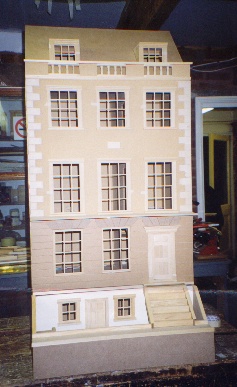 This is my Dollshouse - a work in progress.  It was built on a Dollshouse holiday with Peter Alden in England and then flat packed and sent back to South Africa.  You can see more photos of the house being built on the page
My Dollshouse
, as well as more recent photos of the progress made since it was first built.  There are also plenty of DIY tips on my Dollshouse web page.
IGMA Scholarship.

I was the happy and proud winner of an IGMA Scholarship to attend Guild school in Castine in 2006.   If you would like to read an account of my experience there, as well as see some photos of the projects I completed whilst at Castine,
please click here to go to the Guild School page.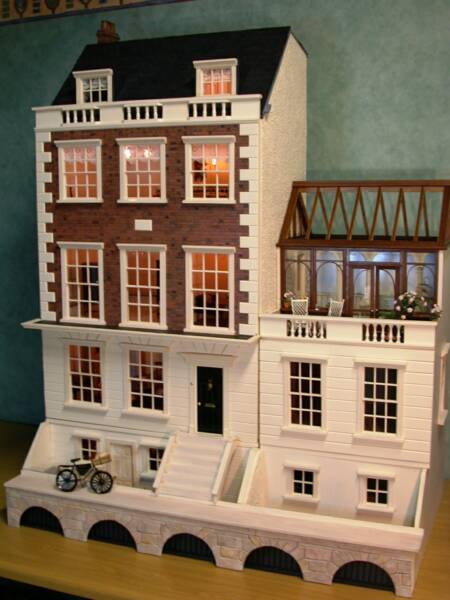 ...and after although still far from finished!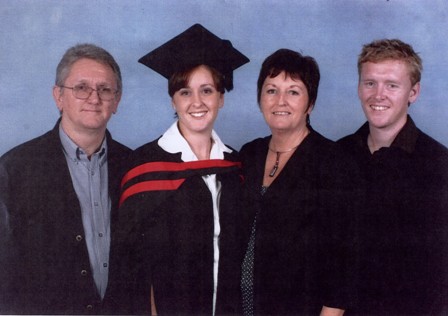 I am proud to announce that I was granted Artisan status with the International Guild of Miniature Artisans in May 2009!  I was equally thrilled to be chosen as a teacher for Guild School for 2010.   This is now behind me and it lived up to all my expectations.   When I have some time I will post some photos of that wonderful experience.